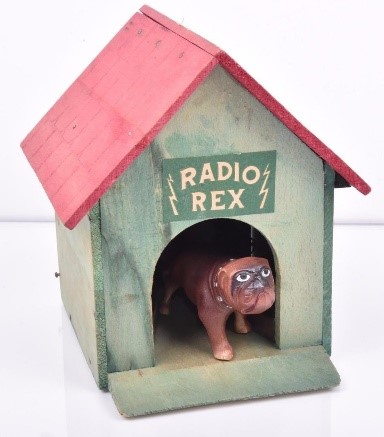 Who would have imagined that a toy-dog called "Radio Rex" could be the origin of all Voice applications? Well yes, vocal recognition was first introduced in 20th-century's 20's thanks to this toy which moved when called by name.
From that moment, a long way has been made, but it was with the arrival of machine learning, or better of deep learning, that voice systems accurateness drastically increased, therefore encouraging its use and becoming a current commodity.
This is also supported by RBC Capital Markets analysis company: presently, 2 searches out of 10 made from mobile on Google are vocal and prospects are that, within 2020, 50% of searches will come from vocal requests.
How many times have you asked Siri to remind you of something? Or have you heard your workmate doing so? The utilisation of Siri for Ios, Cortana for Microsoft or Alexa from Amazon are a further proof that this revolution is already underway.
According to IDTechEX report "Voice, Speech, Conversation-Based User Interfaces 2019-2019" the intelligent vocal technologies market will reach 15.5 billion dollars within 2029.
Carrying out picking logistic activities, registering a meeting report at a customer's (read also this article talking about sales applications) or supporting consumers/customers when searching for products in their e-commerce are some examples of business operations which can benefit from speech-based applications.
Voice solutions:
are "hands-free" and "eyes-free":
This implies greater users' safety: think, for example, of accidents happening in warehouses due to distractions while driving vehicular devices. Thanks to vocal interaction, hands can remain on the wheel and eyesight can concentrate on every movement
are "easy-to-use":
Compared to other applications, they in fact request fewer specific skills because speaking is a natural thing to us all! Do you remember switching from keyboard to touch in our smartphones? It was the first step towards a "natural user interface", creating greater empathy with users and enabling them to be operative in a short time
allow greater efficiency and productivity:
Did you know that, as an average, a human being says about 150 words a minute, but can text just about 40? Imagine the amount of time a Sales rep would save when registering an activity report instead of writing it, while at the same time he could be driving towards his next appointment. In the case of voice picking instead, he could interact with the application while performing the operations requested, for example, moving pallets,therefore needing less time to do the same job (read also this article talking about a new voice solution for the logistic world)
All these aspects explain why voice is becoming an increasingly popular means of communication between devices and applications.
All over the world, big hi-tech companies are heavily investing in this technology to fine-tune learning. The objective is creating virtual assistants, able to maintain "natural" conversations", for example to understand our moods and so establish nearly-confidential relationships with users. New sceneries are therefore opening up for Customer Experience.