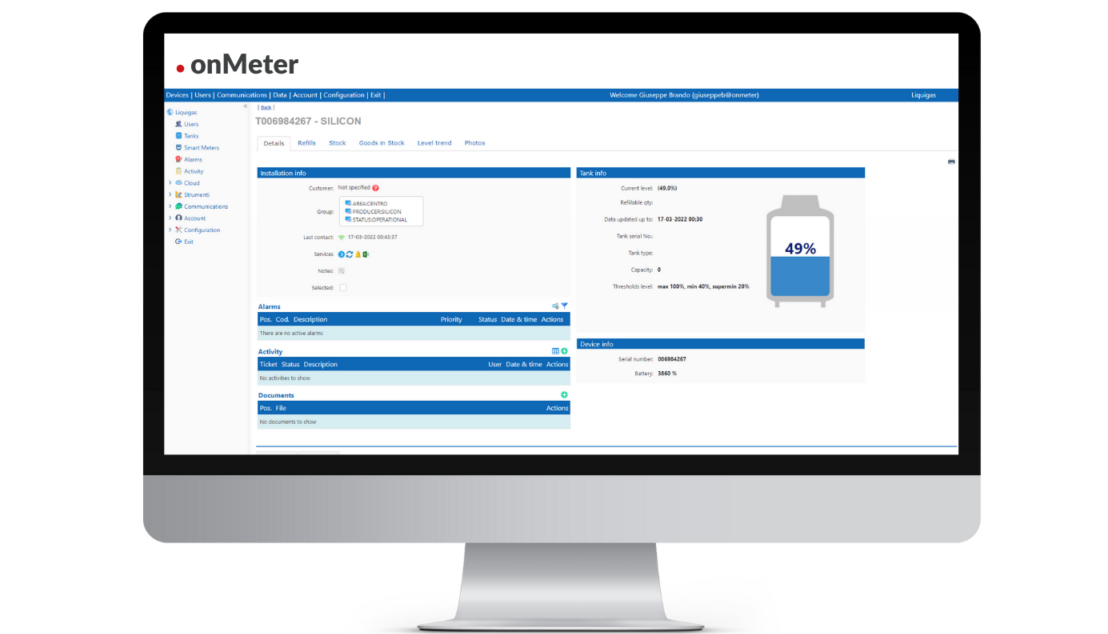 To remotely collect real-time LPG consumption data of tens of thousands of users is one of the challenges of global energy companies such as SHV Energy.
How can these needs be met to ensure a timely and efficient service to end users while saving on fuel costs and reducing carbon emission?
SHV Energy has chosen Aton's

.

onMeter data gathering platform to remotely collect and monitor meter consumption data and LPG tank levels from over 60,000 customers across Europe.
Aton's solution allows to massively collect and monitor LPG consumption data and diagnostics information related to malfunctions.
Key elements of the project:
Digitisation of consumption data collection processes across different countries, each with its own history
A team of professionals providing multilingual support services to ensure business continuity
Independence from the type of hardware device and transmission technology.
The web platform can record consumption and diagnostic data, manage work orders, schedule the replenishments and maintenance activities, while synchronizing in real-time with the ERP.
Knowing and keeping track of LPG consumption data at all times allows SHV Energy to:
Reduce operating costs through a better planning of the deliveries and maintenance activities
Increase customer loyalty as the end customer no longer runs the risk of having an empty tank
Reduce carbon emissions by optimising distribution routes.
The data gathered thanks to .onMeter also enables consumption forecasts and better planning of bulk LPG purchases for even higher economies.
"Aton's solution as a single point of collection of telemetry data, regardless of the type of hardware installed, is the key to enhancing SHV Energy's Digital Transformation in LPG, a strategic project to maximise efficiency in the distribution and ultimately increase customer satisfaction while becoming greener in the process"
Find out more about 👇