Business continuity: what is business continuity? How does it work?
Business Continuity (BC) is defined by ISO standards 22300 and 22301 as the ability of an organisation to continue to provide products or services at predefined acceptable levels following an incident. It was born in the late 1970s in the United States of America following the advent of Information Technology in companies.
Diagnosing, identifying, preventing problems in good time and resolving them are key aspects in ensuring the effective and uninterrupted running of business processes.
At Aton, we offer 'mission critical' services and solutions to our customers, taking full responsibility, end-to-end, for their proper functioning, starting with customised consultancy and ending with multilingual support services and hardware maintenance.
What are the advantages of business continuity?
Ensuring business continuity by relying on a competent team with years of experience:
minimises possible work interruptions, saving time;
safeguards the interests of the company and its stakeholders;
makes the company resilient against unforeseen events.
What role do hardware and its maintenance play in business continuity?
If a mission-critical activity depends, partly or wholly, on the proper functioning of physical devices, it becomes essential to keep the hardware stock in good condition.
Aton operates in several markets, proposing to customers the devices and solutions best suited to their needs, accompanying and assisting them in terms of fleet health monitoring, IT support to users, scheduled preventive maintenance and repair of devices – even heavy and difficult to transport devices such as industrial thermal printers. Since 2015, thanks to the 10,000 devices managed and Aton's certified technicians, we have been one of the best Italian partners of SOTI, a leading company in terms of innovation and coverage on a very wide range of devices. To be even more effective in delivering our services, we make use of their Enterprise Mobility Management (EMM) strategies, which reduce the cost and complexity of enterprise mobility and IoT.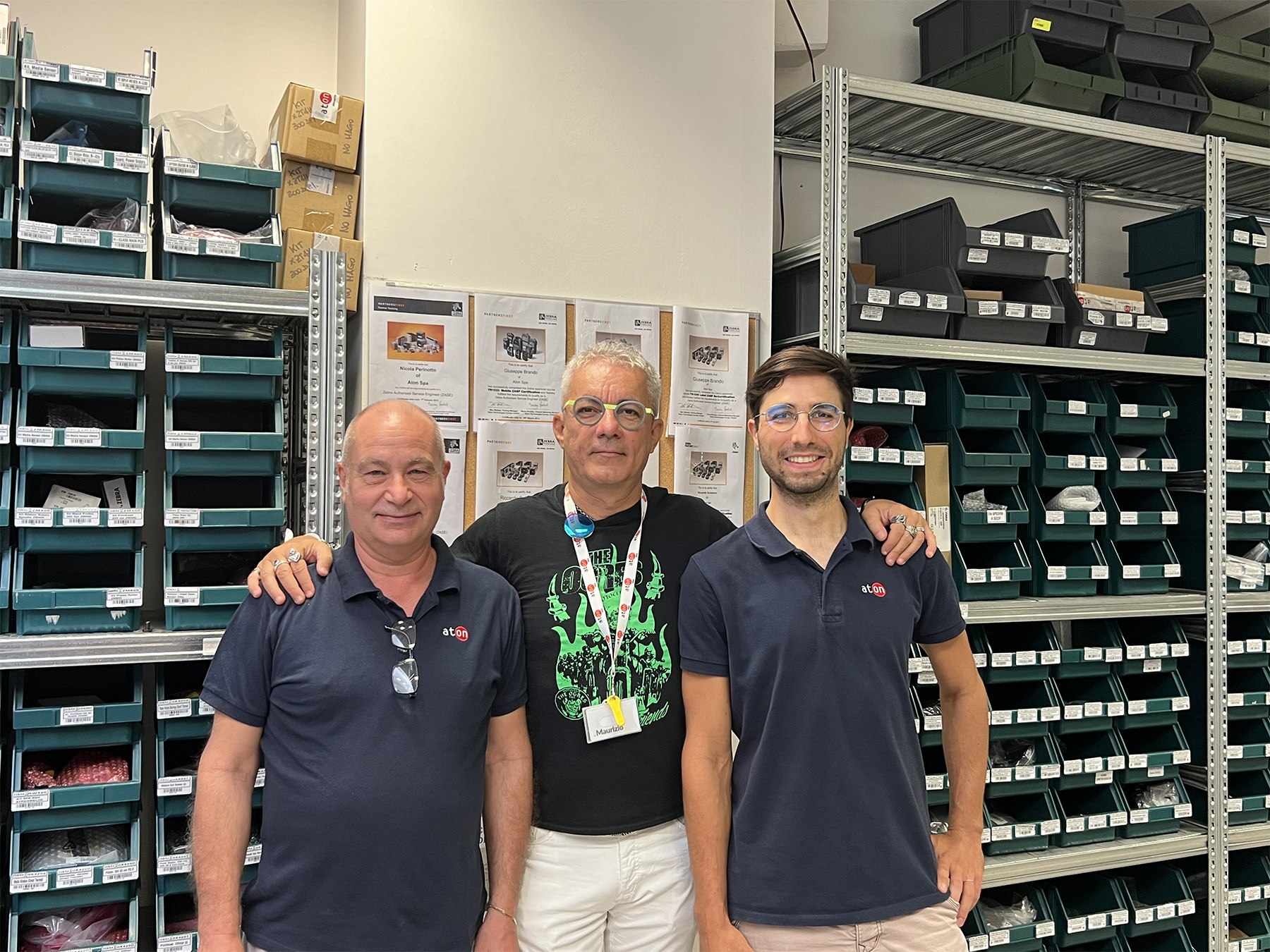 Since the early 1990s, Aton Hardware Service has carried out almost 300,000 repairs. Our laboratory constitutes a real business unit which, in addition to repairing devices, provides:
Configure customer devices
Manage backup devices
Restore data
Coordinate logistics for dispatch and pick-ups
How to extend the life of technological devices?
From the survey in the SOTI report "Reduce Reuse Rethink: from discard mentality to tech sustainability" it emerges that when it comes to tablets and laptops, it often happens that devices are replaced before their 'expected' lifespan. Only 49% of respondents replace devices when they actually stop working.
According to the Global E-waste Monitor 2020, 53.6 million tonnes of WEEE were generated in the previous year. Deloitte's Digital Green Evolution report estimates that by 2022 the number of phones in use worldwide will reach 4,5 billion units generating 146 million tonnes of CO2. More than 74 million tonnes of e-waste will have to be managed by 2030, due to higher energy consumption levels, shorter product life cycles and limited repair options.
Whether throwing away, donating or exchanging a device, there is a widespread mentality towards replacement rather than repair.
Concern for the environment has always been one of our core values and as Società Benefit, Aton promotes sustainable digital evolution. Our initiatives to do good for the Planet include:
Countering the obsolescence of technological equipment through component recycling and the use of reconditioned or used parts, allowing customers to save money and reduce their environmental impact;
Carry out on-site interventions to carry out repairs and maintenance on several devices within the same day, thus reducing the number of shipments and consequently the CO2 emissions of transport.

Aton's hardware lab technicians are in continuous training and are working on a project that will bring the benefits of consumer devices to the professional and industrial world: through new dedicated equipment, we will be able to install innovative ultra-thin hd films of self-healing technology Nano-Memory, Anti-Bacterial, etc that will protect the displays of smartphones and tablets according to 'Military Grade' and extend their life. Recycling and reusing hardware components might seem unattractive because it goes against the grain of the concept of continuous improvement and technological innovation. In reality, digital transformation can and must be achieved together with sustainability.