Information about SOTI
SOTI is a leader in creating innovative solutions that reduce the cost and complexity of enterprise mobility and IoT. Thousands of companies worldwide rely on SOTI to secure, manage and support their mobility solutions. SOTI's two decades of success have created strong partnerships with leading operating system vendors and device manufacturers. These relationships provide unparalleled insight into new technologies and industry trends before they occur. SOTI is a proven innovator: a clear vision, laser focus and commitment to research and development have made them a market leader in delivering new and exciting enterprise mobility solutions.
Our partnership
Aton is SOTI's Platinum Partner, the highest level granted thanks to almost 10,000 devices managed and the number of certified Aton technicians.
A major part of our work is to provide the customer with a service that makes them operational right from the start. The purchase of hardware has always been accompanied by a configuration service that allows the customer to receive the goods ready for use in production. With SOTI, this process has been enhanced by making everything completely transparent and at the same time monitorable by the customer.
In addition, any configuration changes in progress can be made in real time without requiring the return of goods or engaging end users with lengthy calls and complicated instructions.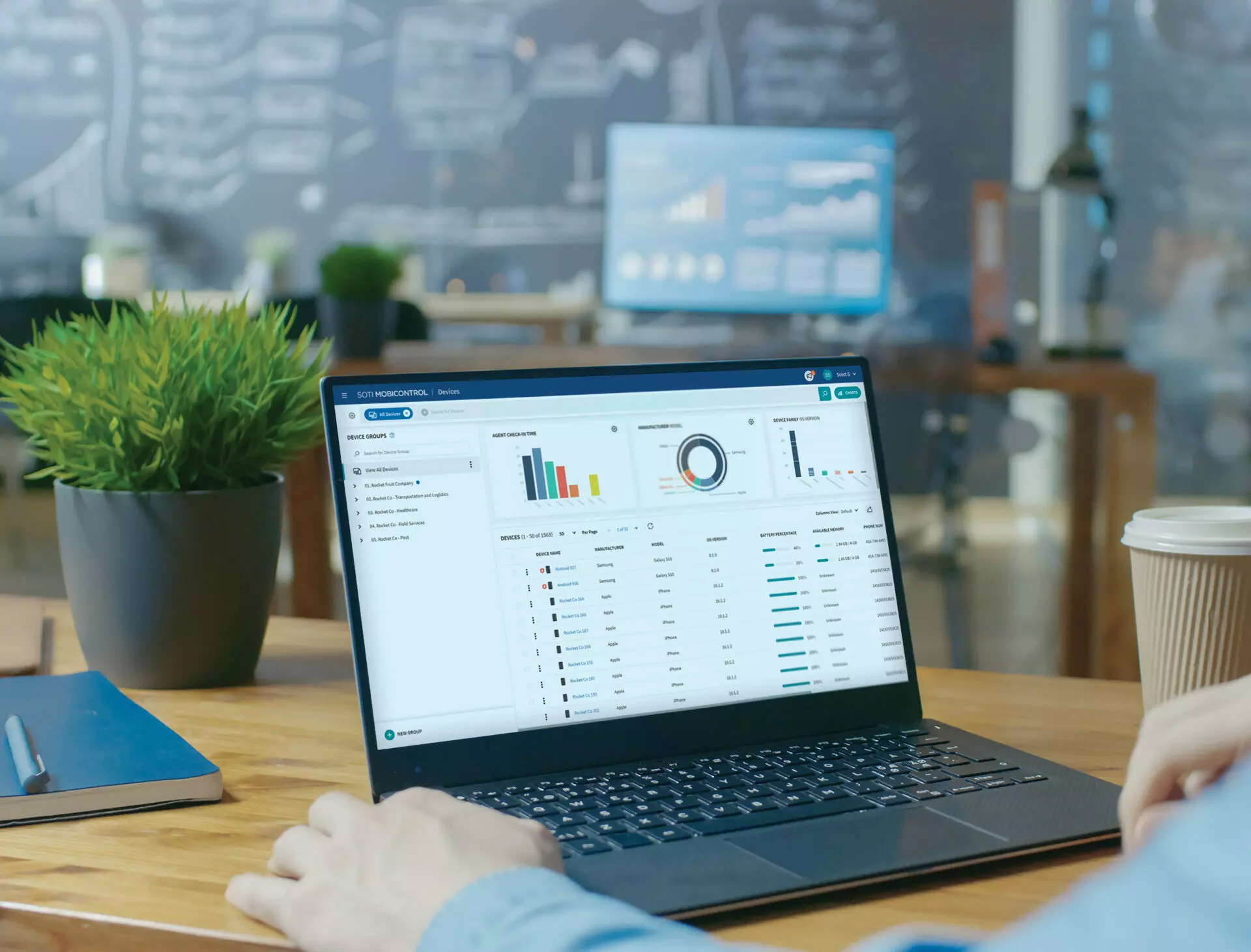 This partnership has been consolidated over the years giving us access to all the technological innovations introduced by the various vendors, even before they were available on the market. We do not just apply what is requested, but bring innovative solutions to customers right from the preliminary analysis phase of a project. Thanks to the support service we offer, we are always in continuous contact with the customer's day-to-day reality, which allows us to grasp any criticalities and shape a process of continuous improvement throughout the duration of the service.
Services offered by SOTI:
Enterprise Mobility Management solution;
Enabling the use of the platform Android Enterprise;
Enabling the registration method Android zero-touch;
Sending configurations and applications remotely;
Inhibiting unwanted applications;
Device armouring against misuse or fraudulent use;
Monitoring the status of the device for utilisation analysis and possible preventive operations;
Single web-based control dashboard for heterogeneous parks: Android, iOS, macOS, Windows, Linux;
Available in cloud and on-premise versions.