In one of our latest articles devoted to Mass Market Retail world, we concentrated on one of the internal processes which is possible to optimise thanks to technical innovation, that is, goods receipt (read here), leaving other key retail topics untouched, like pricing management, one of the most commonly used levers in MMR to come up against competitors.
Which is retailer's logic in price definition?
As by reference literature, two among the main pricing strategies are:
EDLP (Every Day Low Price), the typical logic of the "convenience" format, which contemplates applying relatively low prices on a continuous basis, even if they are not the lowest
Hi-Lo (High Low), strategy adopted by a great part of the retail distributive formulas and based on the price fluctuation connected with discounts and promotions periodically proposed
In the second case, the average price is higher than that of competitors', but may also be much lower when in promotion.
Store geographical distribution is among crucial factors on price determination (and on its perception): potential customers and purchase capacity change depending on the store placement (in a residential area, where shopping is mainly done at the weekend, or in the city centre, where vicinity is most important (customers go to the store next to their home in the evening to buy whatever is missing, no matter what the price is).
Another element to be considered are the dimensions (surface sq m) of the store: the assortment variety and product prices are different depending on whether it is a hypermarket, a supermarket, a minimarket in a residential area, etc.
With a view to overcoming direct confrontation on price, retailers focus on "private label" products, which allow creating customer loyalty leveraging on values such as quality, controlled origin, bio, etc., but also having greater control on product positioning on shelves.
Survey of competitors' retail prices
To be able to best manage pricing in respect to other brands, retail chains increasingly perform price survey activities in competitors' stores (where allowed).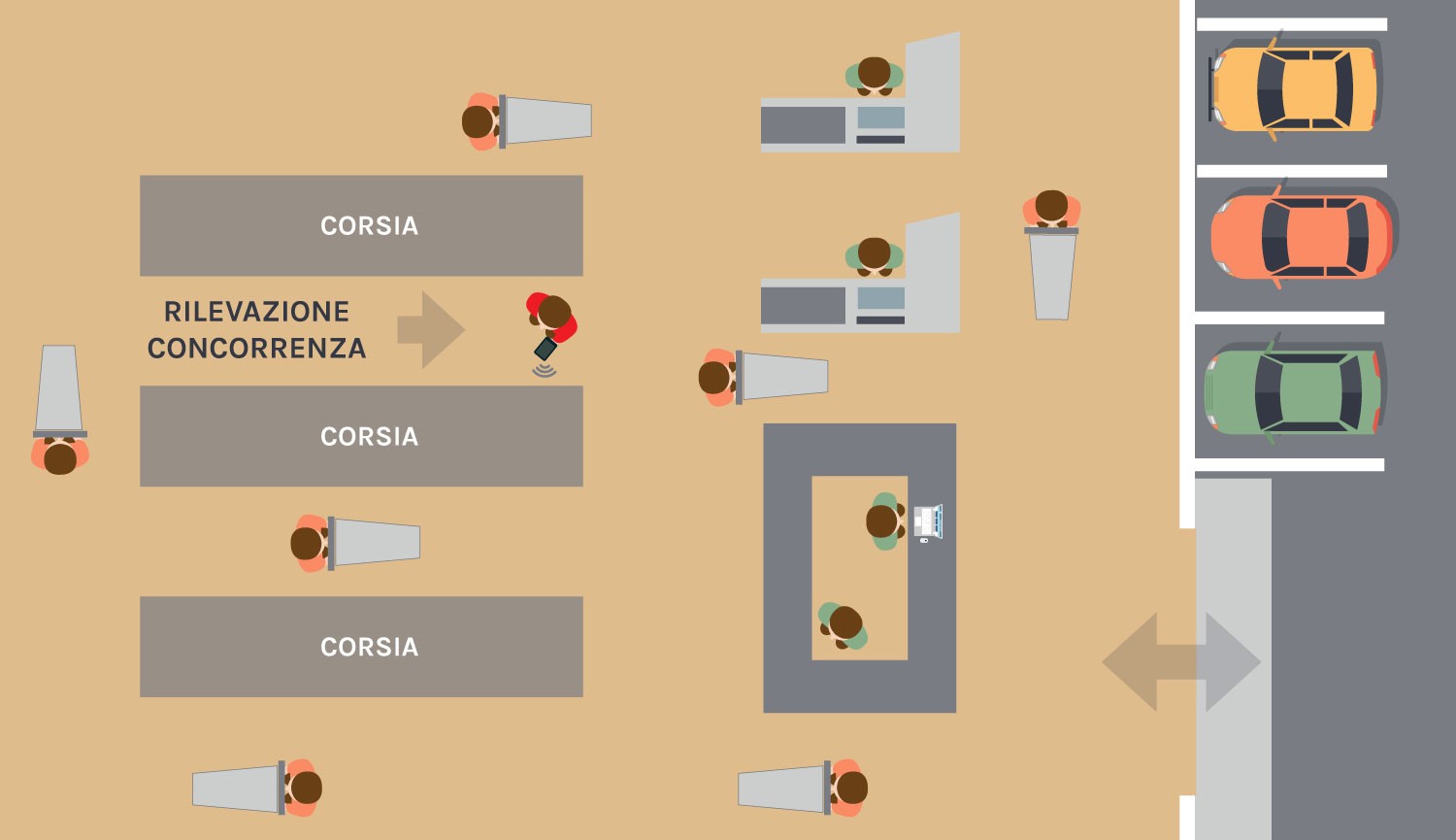 Leveraging our experience in the store accounting world (read here), we have integrated a module for surveying competitors' prices within the solution for point of sale operations management.
The operator in charge can collect, also on latest generation smartphones, data such as price, position on shelves (planogram), applied promotions (typology and mechanics), notes and qualitative characteristics, both on baskets defined by Head Office ERP, and also, in a free mode, on items considered significant to be monitored. Moreover, it has the possibility of adding and eliminating articles as well as defining attributes for those data detected, by comparing information collected with statistics from the ERP.
What is the use of this information?
On the one hand these data are fundamental to feed the algorithms on the base of demand planning and pricing solutions which are used in the definition of assortments and prices; on the other hand, they are decisive in relationship management with suppliers and buying groups.