The Italian commercial tissue is characterised by the presence of numerous enterprises of small dimensions: according to the Digital Innovation in Retail Observatory of Politecnico di Milano, the average commercial enterprise in Italy features 3 employees and turns over about 0.3 million euros a year; in France, the average retailer has 4 employees and annually turns over about double the amount (0.6 million euros); in Germany it has 6 employees, generating about 0.8 million euros a year and in the UK 13 employees and annual sales of 1.25 million euros.
In this scenery, characterised by its high fragmentation, many points of sale are linked to the big brands in the MMR world by different affiliation typologies (franchising, distribution contracts, subscription to a Mass Market Retailer group, etc.), which allow the store to extend and reinforce its presence in the territory, without having to take over costs and risks associated to opening or acquiring a shop, and allow the associate to benefit from the "power" of the brand to increase turnout at the point of sale.
To guarantee customers a coherent shopping experience (for images, promotional, commercial or re-stocking policies, etc,) in every brand's store, direct or associated, it is paramount to manage diverse integration systems as well as re-stocking logics by means of agreements with Distribution Centres or third suppliers.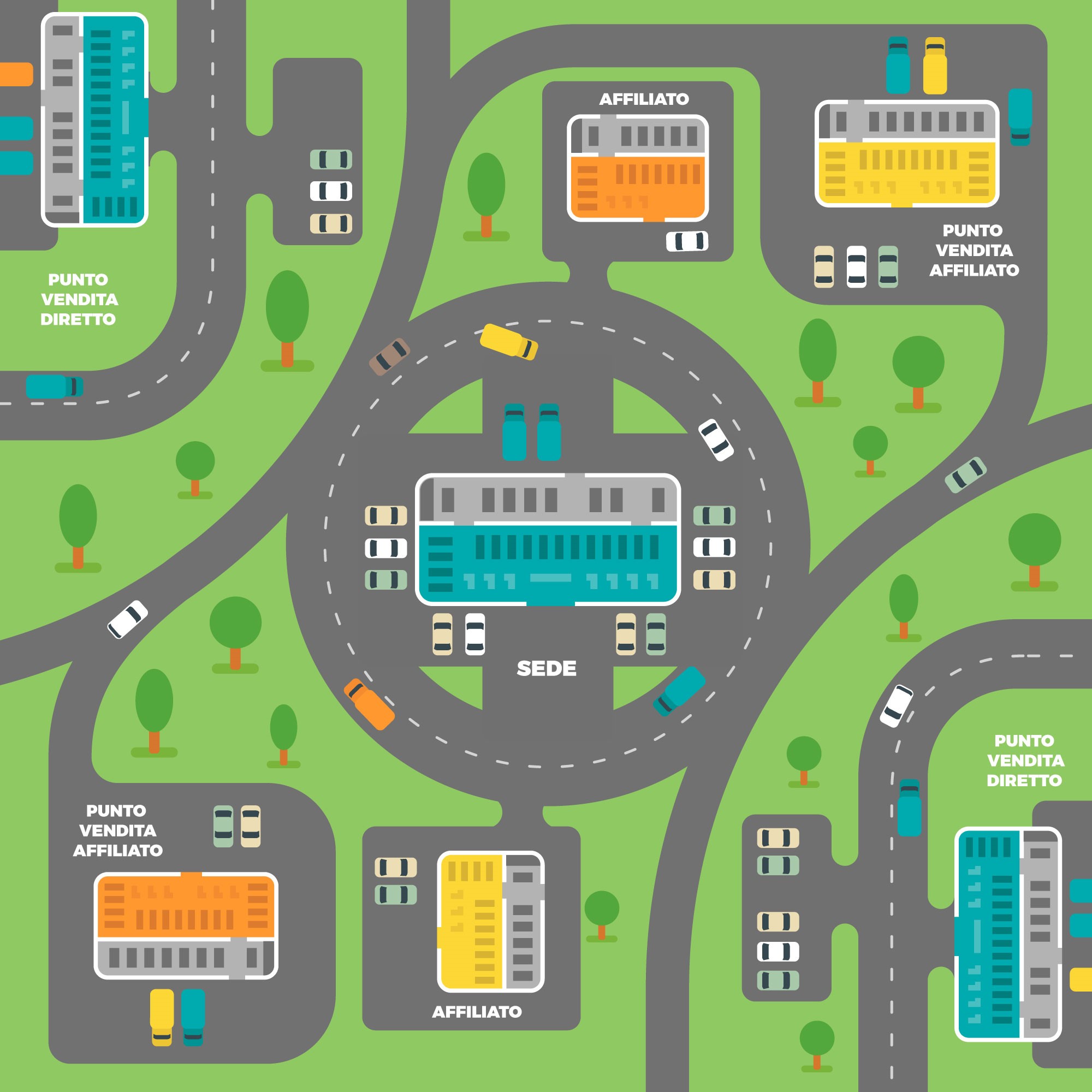 A bidirectional and constant information flow between HQ and store is essential to allow managing this kind of relationship in an efficient way.
Solutions which favour this approach are, for example, B2B e-commerce systems, which not only make a real communication portal available to HQ and the store, but also allow managing the store re-stocking by the "click& collect" formula (the user can place the order on the web / from a smartphone and select collecting his goods at the selected shop, indicating time and date, …) or the use of retail management solutions to manage store operations in the associate mode.
Process simplification, cost reduction and a win-win relationship between HQ and store are the main benefits of these solutions.
Interested in further information? Contact us to get to know about our experience with some outstanding partners in the MMR world.