Business Continuity: What is the difference between Business Continuity Plan and Disaster Recovery?
Business Continuity, also called Operational Continuity or Business Continuity, is defined by ISO 22300 and ISO 22301 as the ability of an organisation to continue to provide services and products following an incident.
To ensure the continuity of all business activities, organisations must devise a series of strategies to prevent possible system interruptions, thus structuring a Business Continuity Plan.
In order to ensure business continuity, there are two key elements: predictive analysis, which identifies possible threats to IT systems and applications by assessing their vulnerability, and the Disaster Recovery Plan, i.e. the set of actions required to restore the company's IT infrastructure following damaging events.
Business Continuity and sustainability: governing technology in a sustainable way
The concept of Business Continuity and that of sustainability  go hand in hand, especially when it comes to the management of a hardware fleet within organisations. Our challenge, as a Società Benefit, is to help companies optimise their organisational processes, thereby reducing their environmental and social impact.
As far as environmental sustainability is concerned, the data in this article are very interesting: among the fastest growing waste in the world, e-waste is in first place and Europe dominates the ranking, with the highest amount of e-waste per capita.
The causes of this situation?
Growing use of electronic equipment
Short device lifecycle
Low propensity to maintain and recondition devices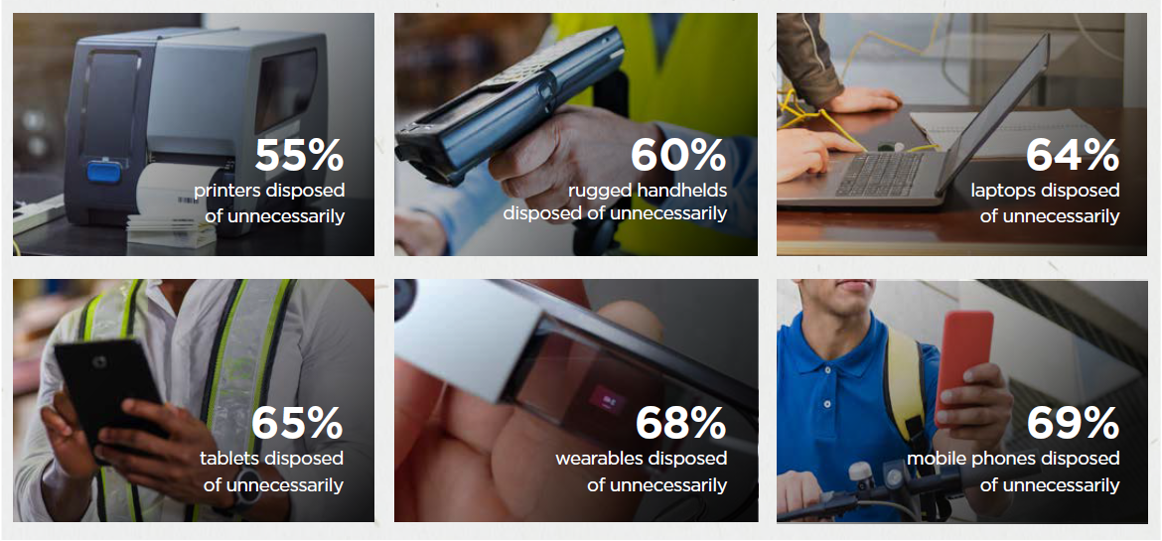 Despite these figures, it must be emphasised that European citizens are showing increasing sensitivity to this topic. In fact, Eurobarometro in 2020 tells us that 77% of EU citizens would prefer to repair their devices rather than replace them, and the percentage rises to 79% when it comes to the possibility of legally obliging manufacturers to facilitate the repair of digital devices or to replace their individual parts.
Regarding social sustainability, a key issue for Aton and a yardstick for assessing the impact our applications have on users, I refer to the fourth edition of the State of Enterprise Mobility Report, which shows that 64 per cent of workers experience anxiety or stress related to the use of mobile devices, which are now indispensible for the daily work of many.
In 23 per cent of cases, workers fail to offer colleagues and customers the level of service they would like to provide, and in 14 per cent of cases, the increased stress caused by device incidents results in employees leaving their jobs. The sum of all these factors results in increased costs and lost revenue for organisations.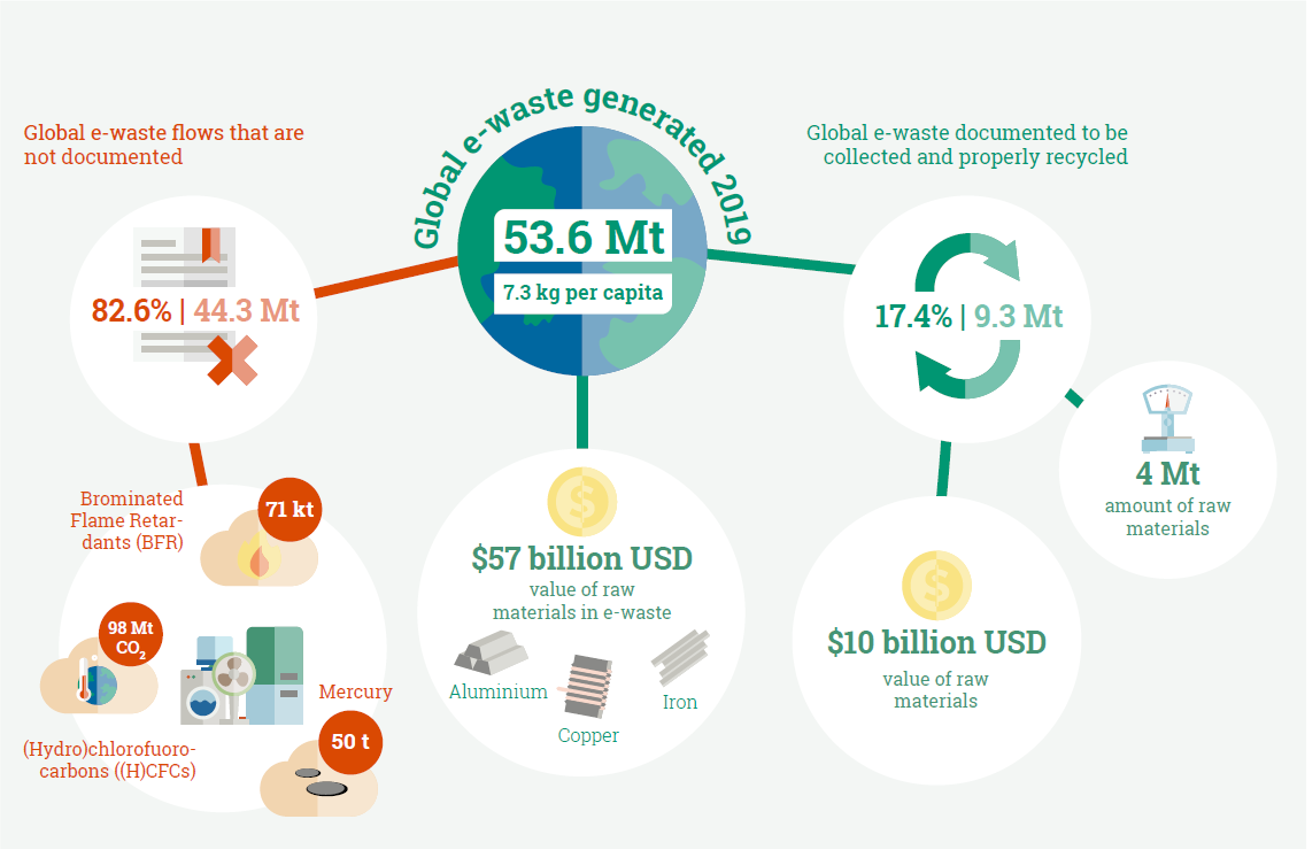 What can be done to ensure the Business Continuity of organisations?
To ensure maximum business continuity for our customers, at Aton we have a team of more than 100 dedicated people, offering an ecosystem of integrated services and tools designed to support organisations all-round:
Service Desk, a single point of contact (SPOC) and responsibility towards the customer for any critical issues related to the management of the IT infrastructure, regardless of device and vendor type;
Hardware Lab highly specialised for repair and maintenance of all devices directly on Aton's headquarters;
EMM and MDM solutions – Enterprise Mobility Management and Mobile Device Management – such as SOTI ONE, enabling zero downtime and hardware fleet management costs by promptly and remotely intervening on devices and extending the life cycle of devices.
To deepen our offering, take a look at the experiences of two of our important customers, gathered in these two case studies:

Gruppo Unicomm, a well-known company in the retail GDO world, which chose .onRetail, our store management app to manage its 270 shops, Soti Mobi Control to remotely govern a fleet of 1,500 hardware devices, and the Service Desk to assist shop operators and the IT team;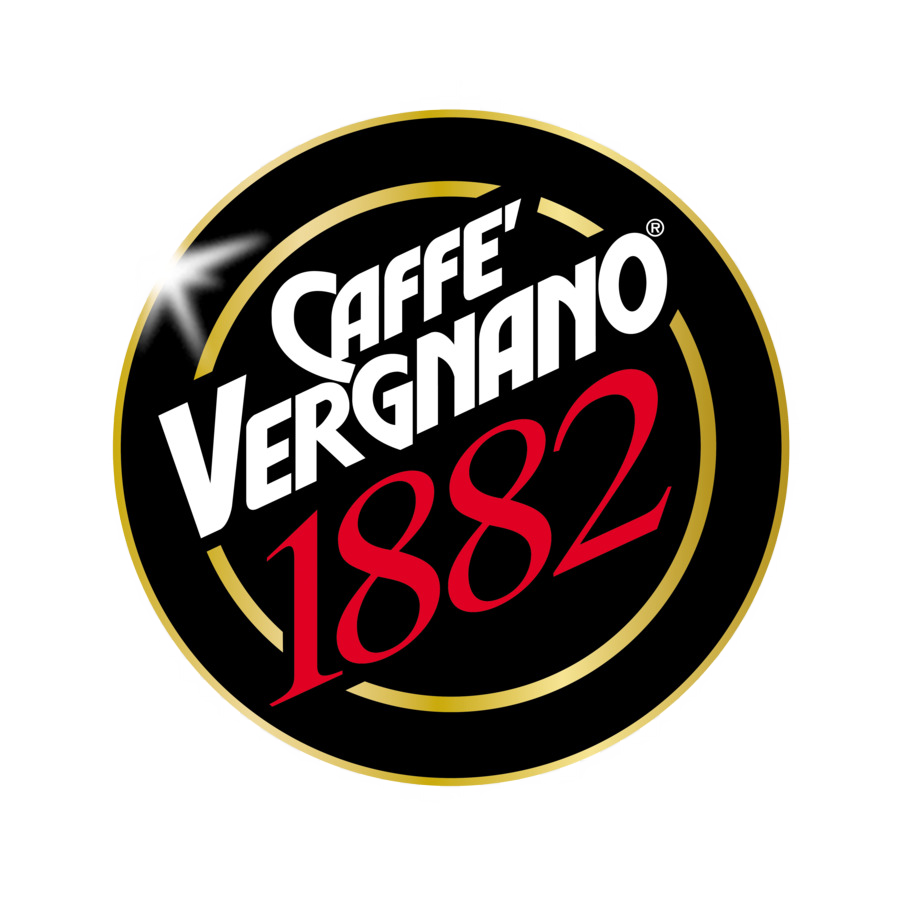 Caffè Vergnano, the oldest roasting company operating in the CPG sector, which chose .onSales VAN to digitise its attempted sales processes and SOTI ONE to remotely manage over 100 mobile devices
Service Desk: a single responsible point of contact to support users
In order to guarantee Business Continuity, at Aton we support CPG, GDO and Fashion operators with our IT Service Desk: a multilingual team of highly specialised professionals, who provide first and second level assistance to users as they go about their work, taking care of any problems encountered until they are fully resolved.
The valuable and distinctive elements of our Service Desk are:
Relational IT SPOC: a single point of contact and responsibility for any critical issues related to shop management and the use of applications;
Empathy: Aton's Service Desk always stands by operators in situations of stress and anxiety related to IT incidents to remedy the problem immediately;
Competence: is a specialised team with high knowledge of the context, business processes and dynamics characterising the different sectors;
Governance: we also support the service desk operations teams and customers with a service manager, a figure who ensures constant process improvement and innovation.
Hardware Maintenance: is reparability only a right or also a duty?
Reparability at Aton is not only a right, but also a duty, in line with the objectives of environmental and social sustainability that we have introduced in our articles of association as a Benefit Corporation and which have sustainable digital innovation at their core. In fact, we are committed to in our articles of association as a Benefit Corporation and which have sustainable digital innovation at their core. In fact, we are committed to:
designing solutions and services that help customers reduce their environmental and social impact, initiating a virtuous cycle that is renewed and fuelled by technological progress;
bring our contribution in the management of maintenance activities, extending the life cycle of devices with a view to efficient organisational processes.
In order to ensure business continuity for our customers, we also provide hardware maintenance and hardware maintenance consulting, a capability gained through:
more than 300,000 repairs;
training and continuous updating of our staff on existing technologies on the market;
partnership with leading international vendors;
implementation and management of projects in different fields (Fashion, GDO, CPG, Industry, Energy).
Finally, we are also committed to offering services of:
initial configuration of devices, which arrive to customers ready to use;
management of back-up device fleets, which relieves internal IT departments of these tasks;
installation of data on the devices before sending them for replacement, so that the user is operational as soon as the device is received;
logistical coordination for device dispatch and collection;
remote management of the hardware fleet and predictive diagnostics, thanks to our partner SOTI Enterprise Mobility Management (EMM) SOTI ONE platform: a tool that allows timely action on device-related issues, ensuring business continuity and reducing downtime.
To learn more about these topics fill in the form and we will send you a presentation on our offering to ensure Business Continuity in your organisation!