Aton Service Desk continues to work side by side with Moncler on opening new stores: not just boutiques, but also Temporary Concept Stores in Milan and Paris inside the Moncler House of Genius sphere, an innovative way of conceiving continuously evolving sales spaces.
The temporary stores, structured like art galleries where garments are exposed as works of art, are not static and unchanging, but will continually be reset to show brands from a forever new perspective. Consumers, becoming "visitors", are involved also thanks to a live performance programme and cultural events specially-designed for each location (besides Milan and Paris, also in Tokyo and Los Angeles).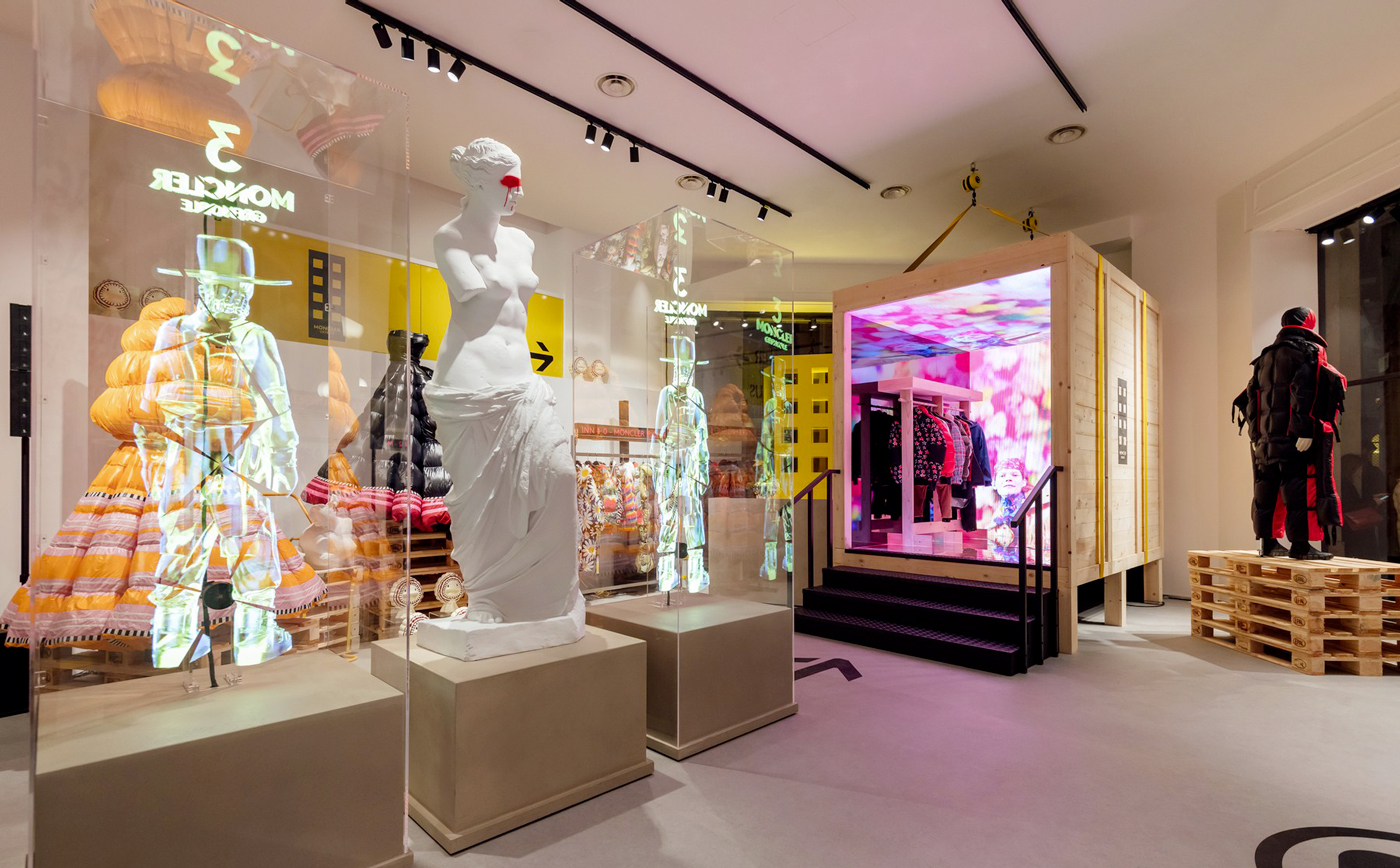 Behind the scenes of the new stores in Galleria Vittorio Emanuele II in Milan and Avenue des Champs-Élysées in Paris, we also find our Service Desk Team.
Our task in the delicate opening phase is to manage training and support sales staff to guarantee business continuity for every tool (iPhone, iPad, laptop, PC, etc…) and related sales apps, becoming single point of contact and coordination of every partner involved in IT infrastructure management (hardware, software and connectivity).